Sending Bulk Email and EDM (Email Direct Marketing)
They've noticed you, they like your website, or maybe they even own some of your products. So now is the time to strike! While the iron is hot, engage with your customers.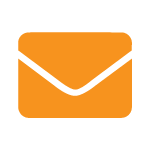 Sending email without limits
Get subscribers through your website or upload a spreadsheet. Everyone will receive your emails with just one click, and you can group them according to location, interests, or any other filter you can think of. Design email templates or just use an existing one. Upload pictures, drag & drop; it's that easy! Send as many emails as you like: the only thing limiting you is your hosting data package and not one email marketing campaign has, so far, has reached those limits! Up for the challenge?!
Response Tracking
Wouldn't it be great to know how many people are actually reading your emails? Or who clicked the links? Well, now you can! Talk to us about our email response tracking system, and we will happily explain all you need to know! It's easy peasy, lemon squeezy!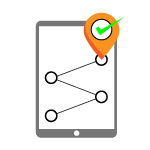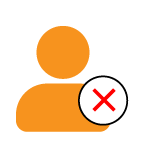 Automatic Handling of Bounce Messages
The automatic handling of bounce messages is graduated according to the type of bounce. This basically means that with our automatic handling, the bounce message "no such user", the email address will automatically be deleted from the subscription list. Likewise, if the bounce message is "inbox full, " the system will delete the email address after three unsuccessful consecutive mailing attempts. This keeps your subscriber list crisp and clean, maximizing the success rate of your domain's mailings. Make this a key component of your email marketing campaigns and improve deliverability with our automatic handling feature.
100% Deliverable
You can rely on us. We ensure that your newsletters arrive to your subscribers. How? Firstly we check the deliverability with the big boys; Outlook, Mail, Hotmail, Live, Gmail, and Yahoo. Secondly, your bulk emails aren't sent all in one go, but one at a time, spread over a short period to ensure delivery. What's more, your recipients can easily unsubscribe whenever they want, in one easy click with no fuss, certain that the email is personalised to them with their details in the body and subject of the message. Finally, your bulk emails are sent from our data centre in Madrid; there's no issue with authentication, directly from your verified email address with a dedicated IP address and reverse lookup; that way, none of your bulk emails ends up in a spam folder.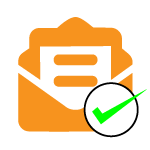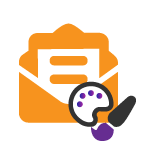 100% Customisable
Do you want total customisability? Of course, you do, and at Máxima Web, we aim to please! Each mail includes:
The name of your subscriber, organisation name of your business or other customisable details you will be able to find in the subject line and message body. It's these little details that increase your open message rate and response rate! You can customize our system to include anything and everything, from specific data like previous online orders. We supply a handy little stack of inserts for the date, day of the week, month, year, today, tomorrow, yesterday, next week, next year, to infinity and beyond!
Manage Transactional Mail
Want even more control? You can also manage template email messages in the EDM and connect them to one of the triggers used in your web app. This gives you control over the content in email messages your users see, like a sign-up or sale, a quotation or an abandoned shopping cart reminder - whatever custom triggers you can dream up!
All our features listed:
Premium delivery: As if each message was individually handcrafted

Unsubscribe with a click: there is a link in each email

Track your clicks: who clicked which link and, how well did each link do

Track who read: check how many emails were read and who read them

Loads of filters: you can filter by groups according to location, interests,…

Save mailing lists: you can personalize mailing lists and update them easily; existing customers, new subscribers, but also staff, providers,…

Import/export: email list from and to spreadsheets

Message templates: save, add, or edit. We create a few customized templates, ready to use, to get you started

Google Analytics tracking: follow up on what your users do when they visit your website

Archive newsletters: on your website, and select the ones you want to hide from the public

Automatic Bounced Message Handling: automized recipient unsubscribing when needed

Insert data: include the recipient's name and other personalized info, or live data like the date, day of the week, etc., and many other customizable data from your application

Universal Header & Footer: add a signature, offer, etc., to the top and/or bottom of every email, and change it whenever you need to

Manage Transactional Mail: template messages your users see on various triggers in your web app.
Do you Want To Send SMS Marketing Messages?
Of course, you do, who wouldn't? But, never fear, we've got you covered! Máxima Web CMS can easily include SMS messages for great SMS marketing campaigns, notifications, and authentication!
Message Dashboard
Who Viewed The Message & Visited Which Links